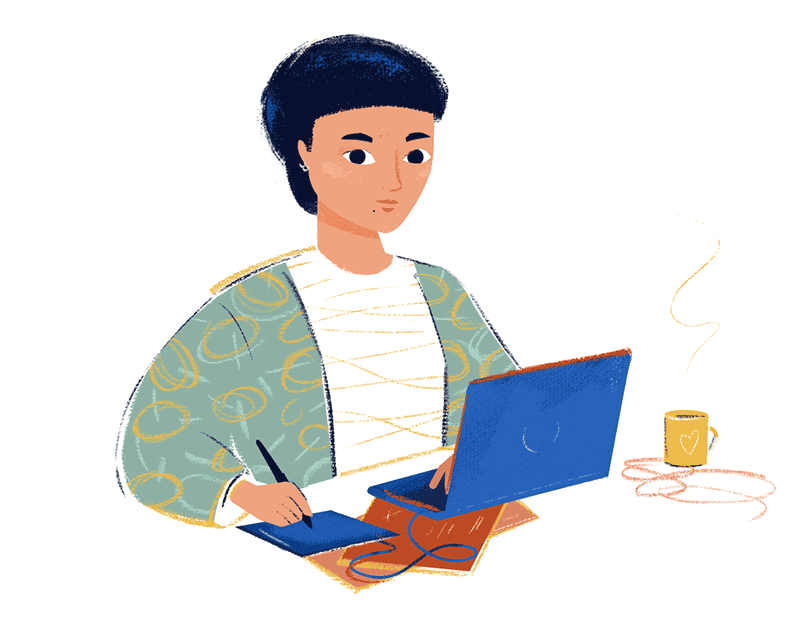 Hola! Mi nombre es Margarita, soy ilustradora y diseñadora gráfica. Me egresé en la Universidad de Buenos Aires, donde me desempeño como docente en las materias Diseño gráfico 1 (Cátedra Gabriele) e Ilustración editorial (Cátedra Roldán).
Luego de trabajar en distintos estdios comencé mi carrera como ilustradora freelance, especializada en ilustración para animación. Desde 2015 soy parte del Anuario de Ilustradores. En 2016 fue publicado Blablablando, mi primer libro álbum, que forma parte de la colección Tatiana Belinky realizada por Editorial Evoluir (Brasil). En 2017 fue publicado Supernenitos, mi segundo libro ilustrado de cuentos infaniles de Cecilia Pisos, editado por Guadal Libros. 
Disfruto trabajar de manera independiente, en proyectos individuales o en grupo. Me gusta pensar las imágenes en movimiento. Combino paletas acotadas con técnicas analógicas y digitales. 
Estoy disponible para tomar nuevos proyectos.

​​​​​​​
​​​​
-
Hi! My name is Margarita. I´m an illustrator and graphic designer graduated from University of  Buenos Aires. I´m a teacher in the subjects Editorial Illustration (Cátedra Roldán) and Graphic Design (Cátedra Gabriele).
In 2014, I began my career as a freelance illustrator, specializing in motion graphics. In 2016 I published Blablablando, my first book album, which is part of Tatiana Belinky collection published by Editorial Evoluir (Brazil). In 2017 my second illustrated book was published, Supernenitos, texts by Cecilia Pisos, edited by Guadal Libros. ​​​​​​​
I like to think about moving images. I enjoy working with bounded palettes and combining analog and digital techniques. I am available to take new projects.